Acadia National Park
Located in Maine, Acadia National Park is one of the best national parks for fall hiking. Maine and the whole New England region are famous for their colorful autumn foliage, and this park is no exception. Acadia contains both eastern deciduous forests and northern boreal forests and has a variety of trees that change color in the fall, such as white ash, white pine, eastern hemlock, and northern white cedar.
The park has many different trails with varying difficulty so you're guaranteed a fantastic view of the fall colors regardless of your fitness or experience level. Some of these include the Jesup Path which is a wooden boardwalk loop over flat ground, and the Beehive and Bubbles Nubbles which are tougher hikes and require uphill hiking.
The most challenging trail in Acadia is the famous Precipice Trail, which winds its way up a steep incline on Champlain Mountain and requires you to use ladders and footholds carved into the rock. If you make it to the top, you'll be rewarded with some of the best views of forests, Cadillac Mountain and the Atlantic ocean.
Shenandoah National Park
Located in Virginia, Shenandoah National Park is home to some of the best fall hiking in the country. The park is more than 95% forest, with the majority being chestnut or red oak forests. The park has a variety of hikes ranging from easy to strenuous, and the famous Appalachian Trail also cuts through the park for more than 100 miles.
One of the toughest but most popular hikes is the Old Rag Mountain Trail. The trail is a 9 mile hike that gains more than 2500 feet in elevation tracing the Old Rag mountain. This hike can be quiet challenging at times, but is famous because it is one of the highest points in the park, and gives you great views of the tree-covered ridges and mountains.
However, be aware before visiting that fall is Shenandoah National Park's busiest season. The park is famous for its autumn colors, and is conveniently located near several urban centers and major highways. As a result, you'll have trouble finding a quiet trail hike during weekends in September and October and you may want to visit during the week instead.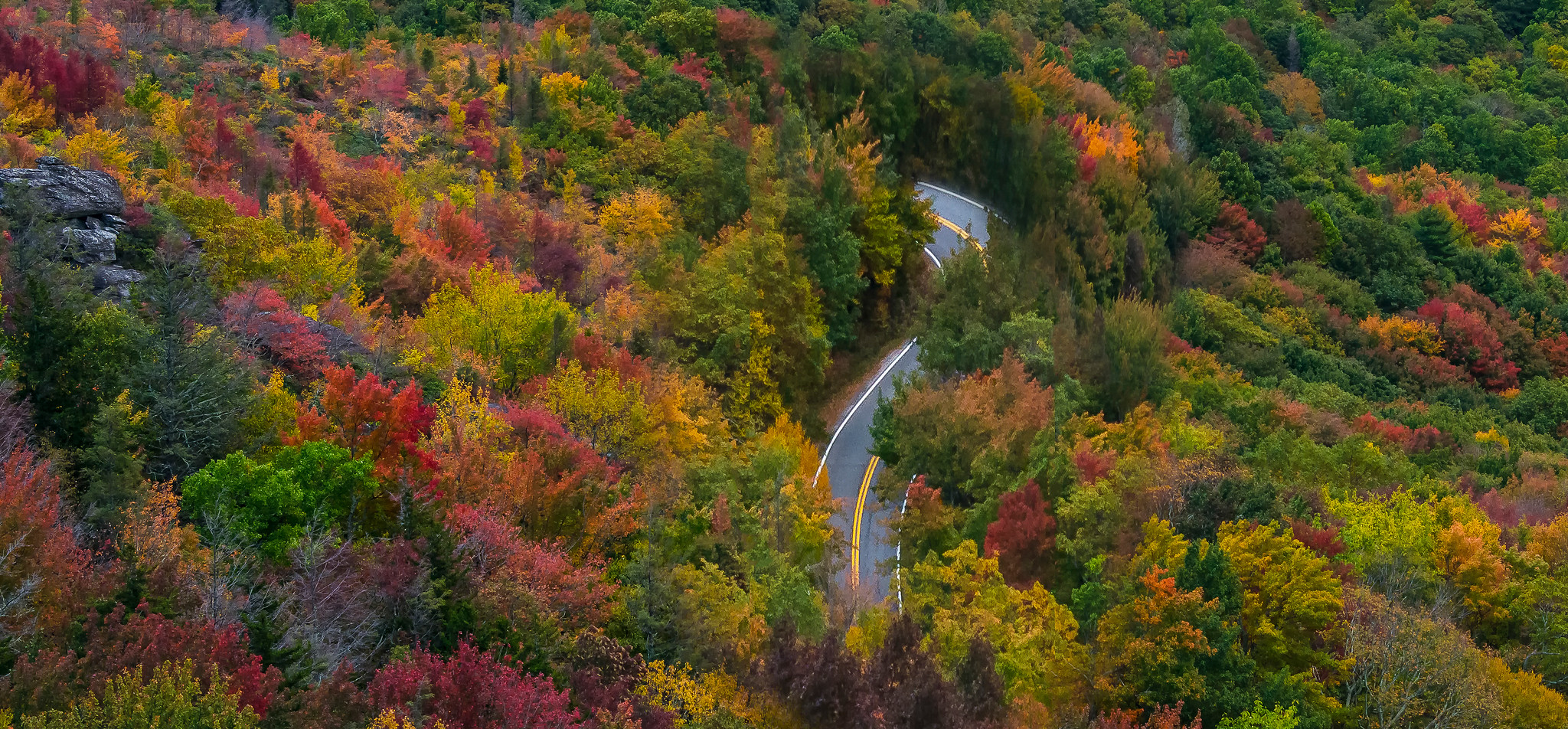 Cuyahoga Valley National Park
Though not as flashy as more famous parks like Great Smoky Mountains or Shenandoah, this park in northeast Ohio still offers some terrific opportunities for fall foliage. Cuyahoga Valley National Park is dotted with temperate forests and has a variety of trees that change color like maple, oak, beech and sycamore.
The popular Brandywine Gorge Loop gives hikers the chance to walk through forested areas and around the Brandywine falls. The park also has a number of accessible forest trails that are flat and paved.